Tucked away in a picturesque Normandy valley just two hours from Paris, a 19th-century brick manor brims with Gallic charm and unique period details. "This residence has retained its ancient tiles, stone floors with cork, Hungarian point parquet flooring, marble fireplaces and molded woodwork," comments Valentin Leforestier, marketing manager for Leforestier Immobilier Realty. "High ceilings and tall windows offer optimal brightness."
Adding to the home's charisma is a secret garden sheltered by brick and flint walls, Leforestier explained. "At the back of the house, a door opens onto an alley that passes by aromatic plants, the kitchen garden, and the flowers of the priest's garden. A wrought iron gate limits children's access to the pool whose Zen design invites meditation. A magnificent Ginkgo biloba tree with golden yellow leaves in autumn dominates the wooded part of the garden."
The historic nature of the property is balanced by progressive features like an economical heat pump system using water from the nearby Varenne River. Three outbuildings include an expansive garage, an old tannery and a foreman's house which can be transformed into a bed and breakfast for visitors who are drawn to the Varenne Valley's undulating landscapes and breathtaking Alabaster Coast.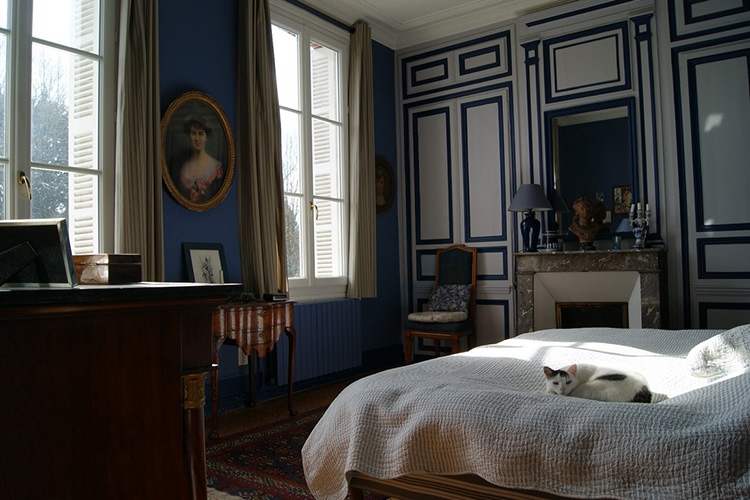 A prime location lends even more appeal, according to Leforestier. "Saint-Saëns is a lively and friendly little town with small shops, schools, a cinema theater, library, equestrian center and 18-hole golf course. It sits at the edge of Eawy Forest, recognized as the most beautiful beech forest in the world."
Click here to view the full listing.
Like what you see? Get it first with a subscription to ASPIRE DESIGN AND HOME magazine.