If flooring is considered a room's fifth wall, then rugs absolutely inject the greatest visual impact. Uncommon inspirations like Delft tiles, tartan plaids and geometric angles woven in silk and wool create strong impressions, while relaxing neutrals in chunky jute and sisal fibers convey a more grounded influence. Think outside the rectangle with abstract-shaped rugs that deliver a whole new level of confidence to any space.
---
RORIC TOBIN | Partner at Bradfield & Tobin/B&T Global, LLC, the global interior design firm formed with the award-winning, celebrated designer Geoffrey Bradfield.
Highland by Vivienne Westwood | "The Rug Company is rereleasing some of its iconic designs. This Vivienne Westwood design would be fantastic for a library. Rugs, in general, give designers such an opportunity to take a traditional motif (in this case, a tartan) and adjust the scale to make it something entirely modern."
Lalan Collection in 'Dove' | "The Lalan collection at Stark is another current favorite. In fact, I just ordered 'Storm' for the family room in the house I'm building!
This flat weave is perfect for high-traffic areas, including as a runner for corridors. But it's stylish enough that it doesn't make these areas seem like afterthoughts at all. And at 15-feet wide, they are perfect for larger rooms too."
Delft Tiles by Rita Rosenfeld Shatter Collection | "I spotted it at their showroom and think it's fantastic. It's new and fresh, but still has a classic beauty to it."
Maximus Collection Marc Phillips Rugs | "I am also in love with this collection from Marc Phillips. They look and feel like the ropes (lines as any true sailor would insist on calling them) of a boat. They are elegant enough to be used indoors in a seaside home, but the fact that they can be used outdoors would also make them ideal for any yacht."
Kaleidoscope by Charlotte Rodiere | "This Himalayan wool and silk area rug could work in so many different spaces: an office, a sitting area, a media room – it is subtle, but deeply detailed."
---
LUCA ANDRISANI | Founded in 2007, Luca Andrisani Architect represents a new generation of award-winning architects with an artistic interest in the craft and juxtaposition of unconventional materials.
Pixel by CRS Paola Lenti | "The three-dimensional quality of the felt elements is really appealing to me. Plus, felt is not only very good to the touch but has great sound absorbing qualities."

Manga Original by Patricia Urquiola | "I like the playfulness of this rug that looks like a hand-knitted sweater."
Kaleidoscope by Claesson Koivisto Rune | "This carpet is very versatile. It's amazing how many different shapes you can create by simply repeating the same felt elements."
Gio Ponti | "I like this rug because of its irregular lines which easily adapt to any room size and shape."
---
MARA MILLER AND JESSE CARRIER | Mara Miller, principal and interior designer and designer husband, Jesse Carrier deliver looks ranging from traditional and minimalist to glamorously bohemian for their eponymous business, Carrier & Co.
Jacinto French Blue | "We love using natural fiber rugs to make an interior feel fresh and effortless. This rug incorporating color is a great alternative to a totally neutral floor, and the chunky weave looks and feels substantial."
Water Lilies in Indigo | "We designed a collection of rugs based on vintage Japanese ikats. When fabricated in plush hand-knotted wools and silk, the patterns are modern and sexy. When woven in wool kilim, they are graphic and earthy."
Caroline I | "This silk carpet shimmers as does the undulating pattern, which is perfectly scaled to create visual excitement without being a scene-stealer."
Denim Rag Diamond Indigo | "A modern take on cotton rag rugs, this indigo rug is rich and textural."
Alyssa II | "Love the stylized abstraction in this carpet – it can read as moire or faux bois, making it a stylish option for both urbane and more casual interiors. The wool and silk enhances the expression of the pattern. Plush and luxe!"
---
ALEXANDRA HAYDEN | Octave Studio Design + Planning is led by interior designer Alexandra Hayden, who has been at the helm of numerous creative projects, including a re-design of Marisa Tomei's Greenwich Village home.
Hello Sonia! by Studiopepe | "LINEAR. This wonderful carpet manages to reach beyond trend and simultaneously back into history – 1930 and 2020 all at once."
Jackson by Octave Studio | "ABSTRACT. We designed this out of sheer and utter love for Jackson Pollock, and the sense of abstraction underfoot. It punctuates a room with whimsy."
Ombre Wool by Rosemary Hallgarten | "OMBRE PERFECTION. Rosemary is a master of both color and texture. This rug is as luxurious as it comes."
Outline by André Fu | "ARCHITECTURAL. Taking a floor plan and making it a rug creates humour and a reverence all at once. I find it super – sarcastic in pink."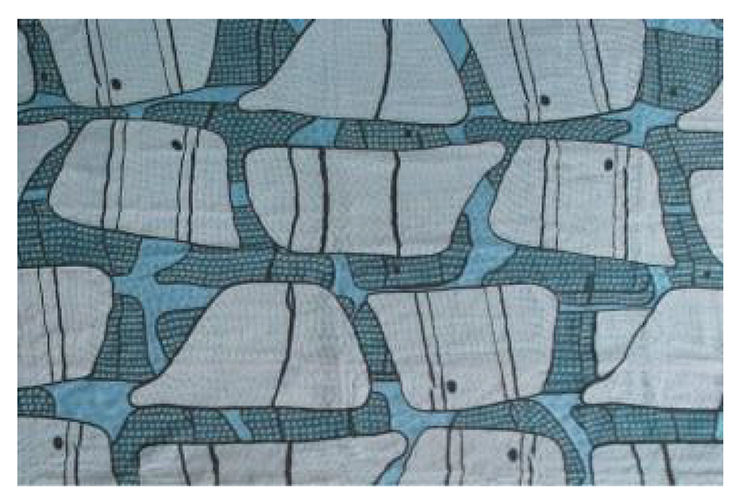 Wings by Allegra Hicks | "AMORPHOUS. Allegra's detail of a butterfly wing in a flatweave chain stitch draws the impeccable design found in nature into the home. The palette is a perfect array of cool tones."
Like what you see? Get it first with a subscription to ASPIRE DESIGN AND HOME magazine.