After 30 years leading the iconic Waldorf Astoria kitchen during one of the institution's most glamorous eras, Owner/Chef John Doherty of BLACKBARN Restaurant served up a special dinner at the Chef's Table this February in honor of President's Day. One of the limited few to have prepared a meal for six world leaders at the same time, Chef Doherty's stately dinner ranges from a savory Roast Rack of Lamb as served at a dinner hosted by the late George H.W. Bush, to a delectable Brillat-Savarin Cheese with seasonal salad, as served to President Ronald Reagan while hosting the 6 leaders of the free world during the 40th Anniversary of the United Nations in 1985.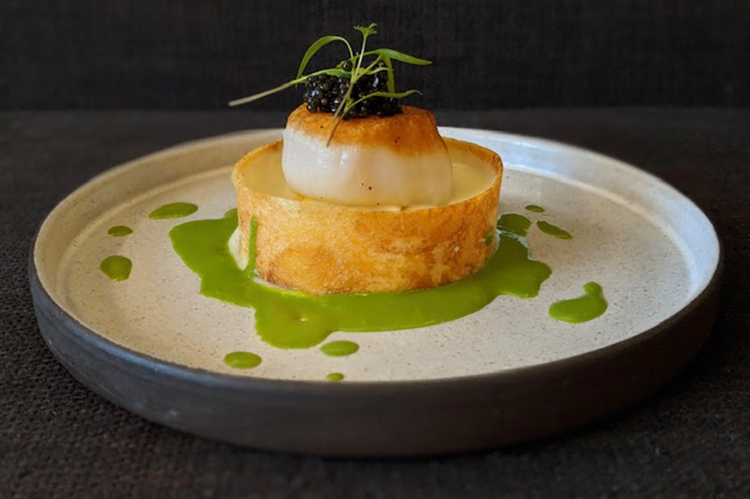 Providing the opportunity to watch chef-owner John Doherty and his team in action, the Chef's Table at BLACKBARN featured five distinct courses made from the season's freshest ingredients. With a menu that was specially crafted from Doherty's extensive experience, the meal also included a selection of wine pairings to present an affordable journey into the Chef's storied days at the Waldorf. In addition, a percentage of revenue from The Presidential Chef's Table Dinner went toward Chef Doherty's Heavenly Harvest Foundation, a charity that creates nutritious and quality meals for families in need.
Click here to learn more about BLACKBARN.
Like what you see? Get it first with a subscription to ASPIRE DESIGN AND HOME magazine.