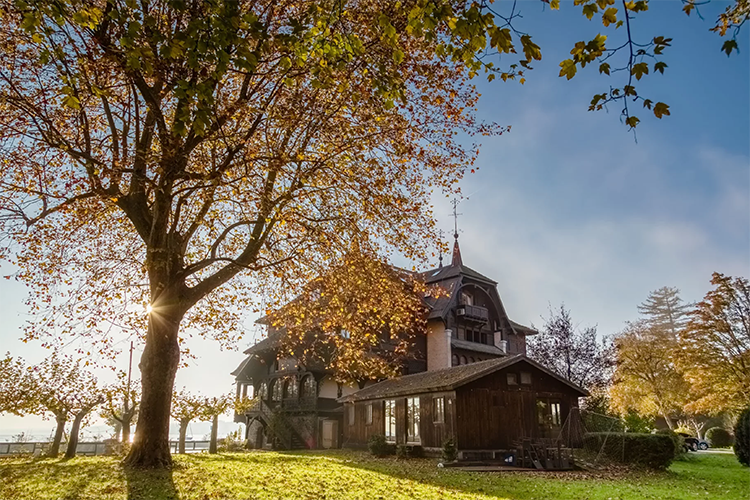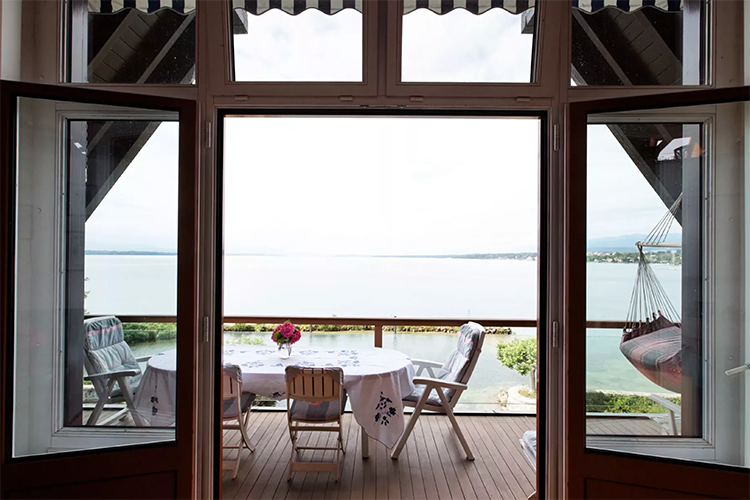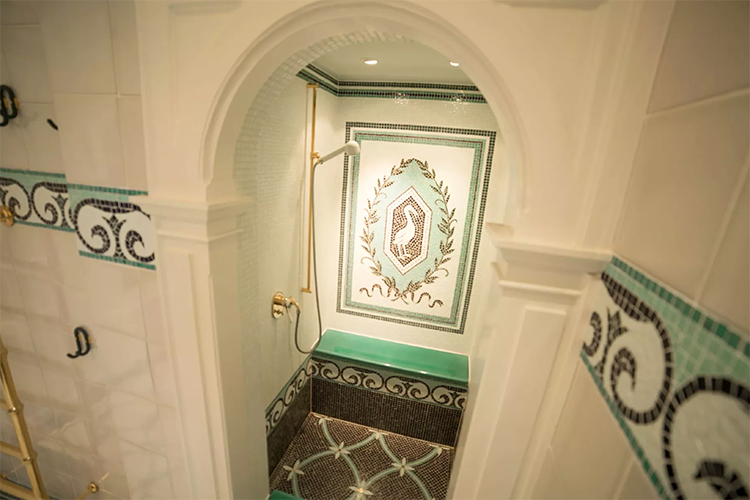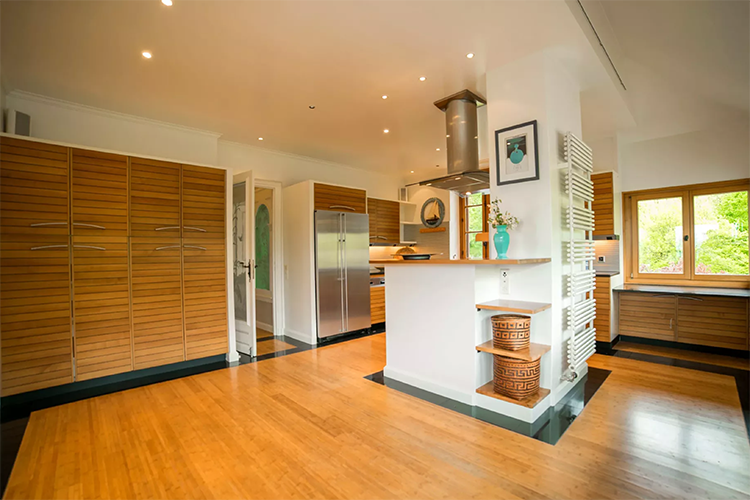 Originally built in 1896 by the son of Charles-Frederic Worth — the Parisian fashion designer known as "the father of haute couture" who founded the House of Worth — this residence is historically retained in keeping with the family's fine finishes and classic Belle Époque style. Designed by one of France's most famous architects, Stephen Sauvestre, approach the stunning façade of the residence and be welcomed by original Meillerie stone pillars and partially wood-covered brick walls, reminiscent of the period. Step inside the main home to discover an equally impressive interior preserved in period details, from the parquet flooring to the soaring, 4m high ceilings. Become a part of Château de Promenthoux's history of beautifully elegant living.
On the north shore of Lake Geneva, only 12km (7.5mi) from Geneva city center, Château de Promenthoux is discreetly nestled between the forests and parks of Prangins, and uniquely positioned over the lake's quiet waters for the utmost privacy. Originally built in 1896 and recently restored to modern comfort, the 1,300sqm (13,988sf) main estate encourages grand-style living, complete with 8 bedrooms, 6 bathrooms, 4 ballrooms, a study, library, and multiple kitchens spread across four floors. Bordered by a river, the grounds, totaling 3.7 hectares (9ac), are home to gardens and mature trees, a separate staff annex, and reputedly the largest private harbor on the lake. And, with the estate's ample balconies, opportunity abounds to take in the lake, mountain, garden, and city views.
Please click here to see the full listing.
Like what you see? Get it first with a subscription to ASPIRE DESIGN AND HOME magazine.