It takes a deep knowledge of history and a sure aesthetic touch to conjure the past. Too little of either can leave one feeling like a passenger caught on a time machine that has jumped gears. But there's no doubt where you are in this Right Bank apartment. Fashioned by John Coury and Florent Maillard of CM Studio Paris, the residence is an exquisitely calibrated homage to its site – a 17th-century hôtel Particulier – and the man who once made it home, diplomat Charles-Louis Huguet de Montaran, marquis de Sémonville.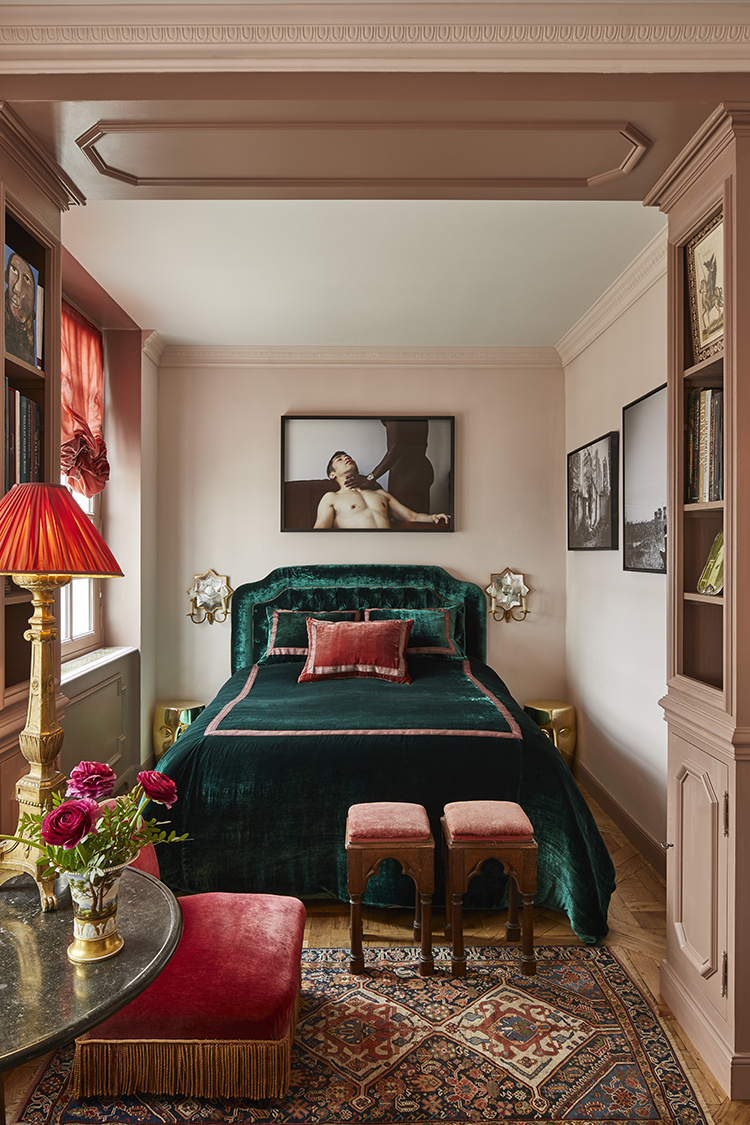 "The Hotel de Sémonville was built at the beginning of the reign of Louis XIV and we wanted to create the illusion that each element of the decor had been here since that time," relate the designers. Although the team re-configured spaces and jettisoned the ill-conceived alterations made since the 17th century, every feature they added – from a period staircase and fireplace to the fabrics and paintings – settles seamlessly in that plan. Ensconced below the handsome beams of the living room, with the afternoon sun picking out the figures in a late Renaissance canvas by Andrea Vicentino, one is tempted to ponder, "Et Molière?"
Photography by Francis Amiand.
For more like this Paris apartment, check out this "Parisian lair" in San Francisco.
Like what you see? Get it first with a subscription to ASPIRE DESIGN AND HOME Magazine.