The North America Copper in Architecture (NACIA) awards program – established in 2008 by the Copper Development Association and the Canadian Copper & Brass Development Association – recognizes and promotes copper buildings in the United States and Canada. Buildings are selected across three categories: New Construction, Renovation/Restoration and Ornamental Applications. Thousands of pounds of copper were used by the 2018 award-winning projects.
The 2018 submissions were judged and evaluated by a panel of copper industry and architecture experts based on overall building design, integration of copper, craft of copper installation and excellence in innovation or historic renovation.
130 Plumbers Training Facility, Chicago. Architect: Gensler. Photo by Tom Harris.
---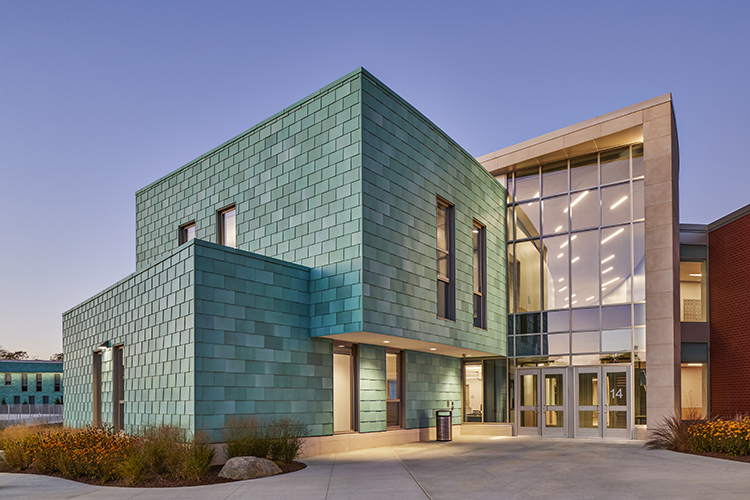 Holbrook PreK-12 School, Holbrook, MA. Architect: Flansburgh Architects. Photo by Robert Benson Photography.
---
West Block Parliamentary Hill, Ottawa, Ontario, Canada. Architects and Conservation Architects: Arcop/Fournier Gersovitz Moss Drolet Architects in Joint Venture.
---
Shane Homes YMCA at Rocky Ridge, Calgary, Alberta, Canada. Architect: GEC Architecture. Photo by Sigma OMG, LLC.
Like what you see? Get it first with a subscription to ASPIRE DESIGN AND HOME magazine.