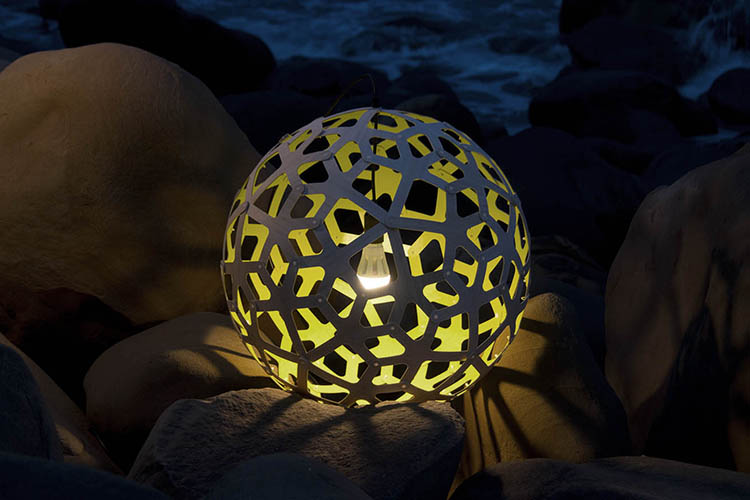 The David Trubridge studio may work internationally on commissioned work, but they have a solid collection of products that never fails to disappoint. The team designs "to provide cultural nourishment, to tell stories, to reach people emotionally and spiritually; the objects are a vehicle for the nourishment we so badly lack in all the pragmatic and consumer stuff we are surrounded with [and] to recreate that vital connection to nature that we have lost so much, living in insulated cities."
The lighting on display at ICFF was a make-shift coral reef. The playful colors in combination with the organic (if not truly natural) forms against the deep sea blue brought to mind an alternate universe of life and light under water.
What's even more to love is the studio's dedication to environmentally friendly design. They source their materials from sustainably managed plantations in New Zealand or the United States and use all-natural oils in place of toxic solvents, ensuring that these works of art stay as close to their natural state as possible.
Like what you see? Get it first with a subscription to ASPIRE DESIGN AND HOME magazine.