Dusti Bongé, Art and Life: Biloxi, New Orleans, New York is the first book to document the full range of the artist's exceptional life and long career. Mississippi's pioneering Abstract Expressionist, Bongé (1903–93) was active in the burgeoning New York art scene and creative communities along the Gulf Coast from the 1930s through the early 1990s. The author, J. Richard Gruber, Ph.D., Director Emeritus of the Ogden Museum of Southern Art (the Ogden), examines Bongé's art and vision from a regional and national perspective within the evolving cultural context of 20th-century American art and society.
Featuring over 500 color and black-and-white illustrations—including a breadth of examples of the artist's prodigious oeuvre—the 352-page book demonstrates how Bongé's work was informed by her experiences in three distinctive American cities with progressive art scenes—Biloxi, New Orleans, and New York.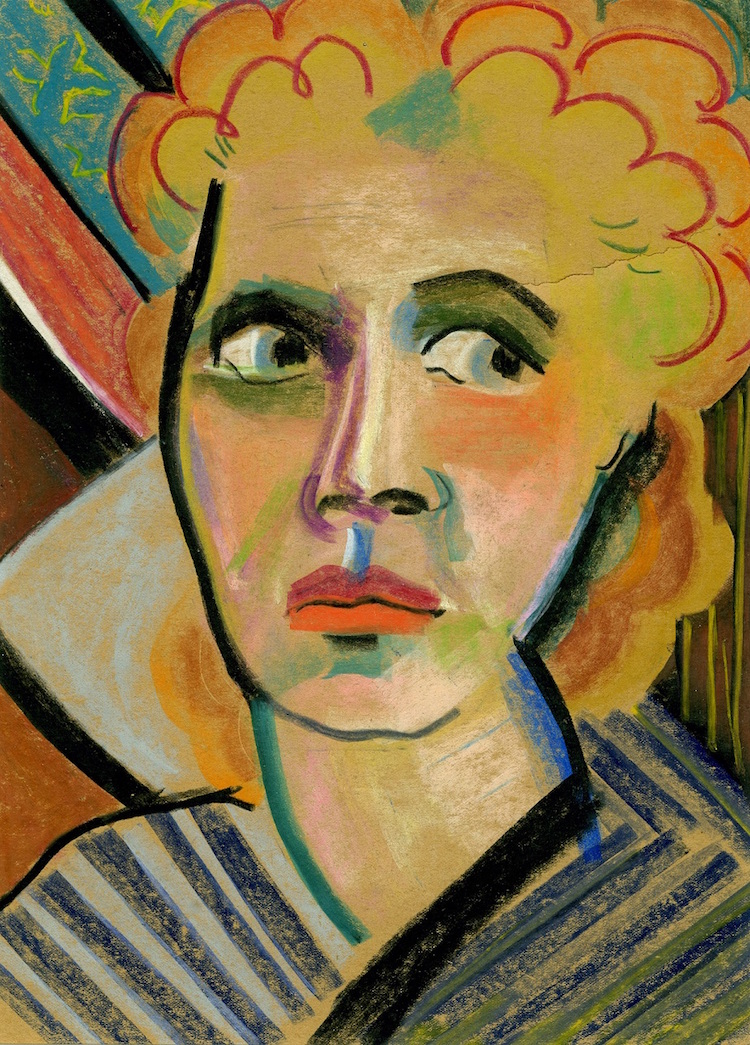 Dusti Bongé, "Self-Portrait" 1939, Oil pastel on paper.
The publication coincided with Piercing the Inner Wall: The Work of Dusti Bongé, an in-depth exhibition curated by Bradley Sumrall comprising 76 paintings and over 50 works on paper, which was on view at the Ogden from April 11 through September 8, 2019. It will travel to the Mississippi Museum of Art in 2020.
Be sure to check out more of ASPIRE's recommended page-turners here!
Like what you see? Get it first with a subscription to ASPIRE DESIGN AND HOME Magazine.