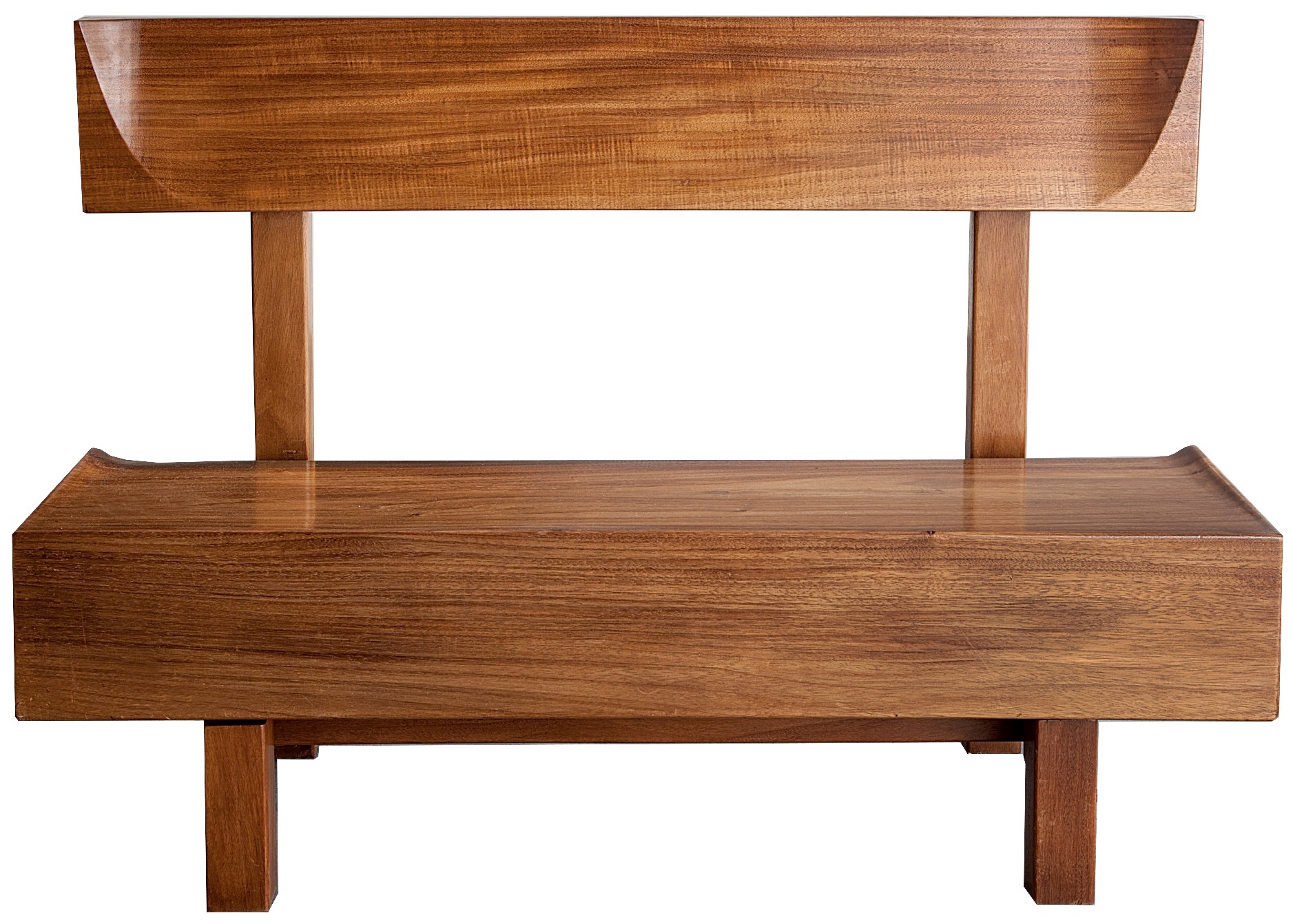 Tree Trunk Bench | Joaquim Tenreiro
Available via R & Company, the Tree Trunk bench was designed by Tenreiro in Brazil, 1954. Materials: vinhatico wood.
Gigi Sofa | JAMES by Jimmy DeLaurentis
With a nod to Hermès, the rich orange velvet covering this sofa is finished with chocolate piping.
Weave and Plank cocktail tables | Thomas Pheasant Collection for McGuire
Weave: rectangular bronze cocktail table with textured weave pattern in ingot. Plank: Honed Michael Angelo marble plank cocktail table.
No. 6 and V No. 5 | By woodworker Ashley Martin
Ashley Martin crafts contemporary home goods including vessels, lighting, and sculptural objects. His unique process utilizes a combination of modern woodworking and traditional hand carving, which create subtle textures providing a distinct handmade quality in each piece.
Artur Desk | Designed by Umberto Asnago for Mariani
Writing desk covered in leather or saddle leather, top, feet and details in black walnut wood.
Layer Ottoman | Marco Sousa Santos; Branca
Colorful sofa system, easy to customize and to explore color dynamics and grading effects. Kvadrat or Core S fabrics.
Vestiaire Masculin Wallpaper | Élitis
Captivates the elegance of natural fibers: linen, jute and raffia.
New Terra Colorway | Haand Pottery
Terra is composed of a dark-brown porcelain exterior with a creamy, satin-white interior that, according to co-founder Mark Warren, features "small variations and beautiful brown speckles upon close inspection." They incorporated the brown pigment directly into the porcelain, and they glazed the interior white.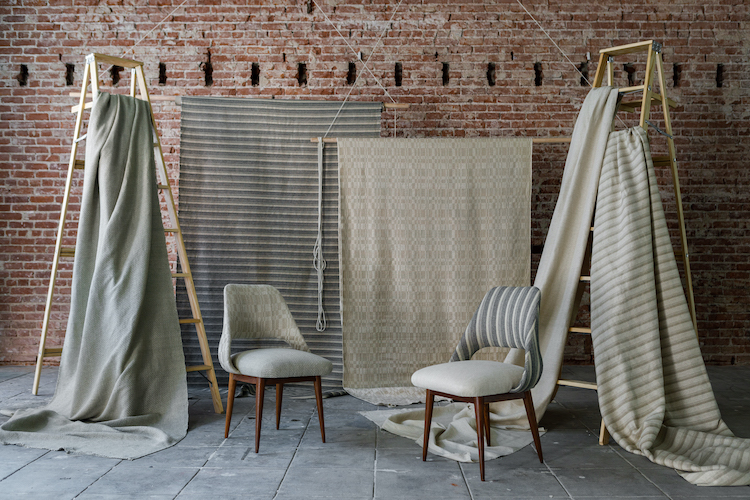 Utopia textile collection | By Commune for Kufri
These textiles are born out of deep collaboration, from California to Texas to India and back again. Made possible by authentic craftspeople utilizing heritage processes, the result is a beautiful textile experience no mechanized means of production can replicate.
Like what you see? Get it first with a subscription to aspire design and home magazine.