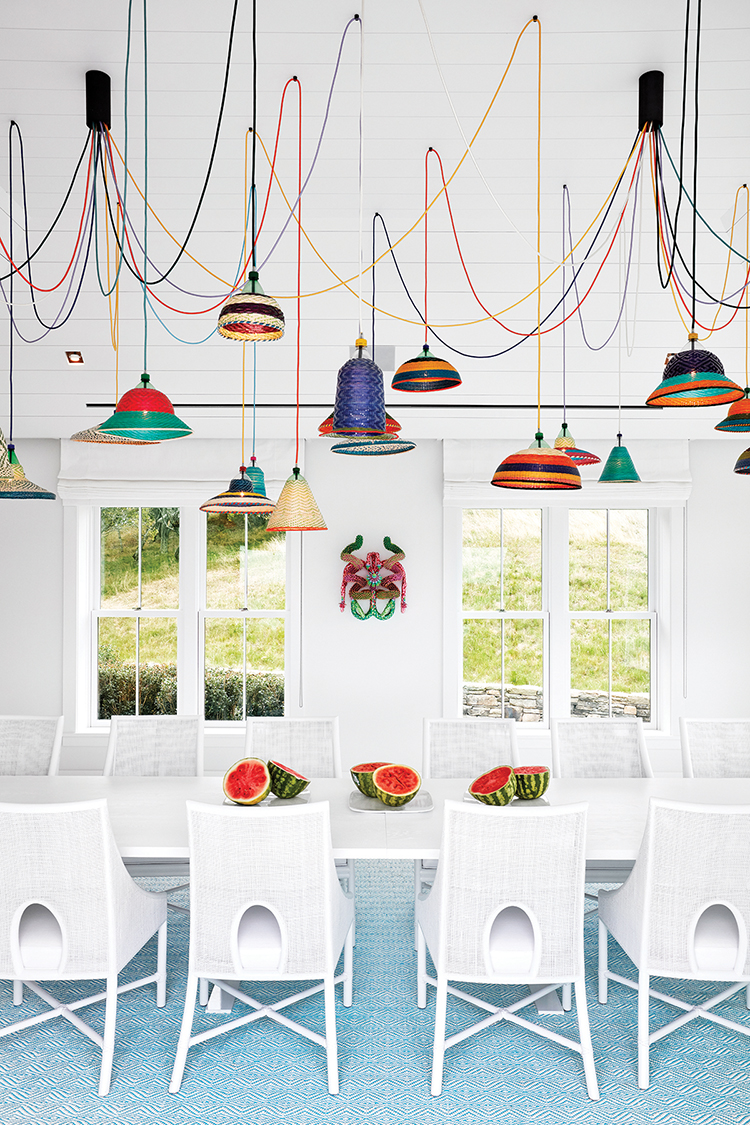 For the ASPIRE DESIGN AND HOME Spring issue, designer Ghislane Viñas articulated what goes into her creative process.
"My design style is modern but also eclectic because we love riffing off traditional or other styles. For instance, we love to do our own take on rustic or our version of Gothic Revival. We love to put our imprint on any look or style we take on, and we especially love creating interiors that feel fresh and inspiring. It's really important to me that our work stays fun and current, so although I have a really strong modern aesthetic, I'm really not ever looking to repeat myself. I'm always looking to collaborate with clients who will challenge and excite me, and we are very successful when we have clients who think outside of the box. I'm always going to bring a clean modern look to my interiors, but it's the twists that make the projects unique."
PROJECT: Montauk beach house dining room. Photo by Garrett Rowland.
Like what you see? Get it first with a subscription to ASPIRE DESIGN AND HOME magazine.