La Amada Residences in Playa Mujeres: A beachy collection of seaside condominiums.
Although it's located less than 30 minutes from Cancun Airport and all the liveliness of that city's resorts, La Amada Residences is an under-the-radar spot offering tranquility and natural beauty. Situated in Playa Mujeres, this chic collection of 215 luxury condominiums offers a white sand beachfront on the Caribbean, a deep-water marina, Chacmochuc Lagoon nature preserve and the world's second largest coral reef in Cozumel. These surroundings on a secluded peninsula ensure that La Amada will retain its lush, green environment for future generations.
"Playa Mujeres is becoming more and more recognized, with hotels being built up the road and many more to come, but La Amada is a low-density destination that's all on its own. It's a little gem," says Julie Quigley, the director of sales for La Amada Residences. "There is a beautiful wide beach where you can walk for miles. With so much nature to enjoy, we really are a serene oasis away from the hubbub."
Newly renovated one- to three-bedroom condominiums represent the only current residential offering in Playa Mujeres, and with prices ranging from $300,000 to well over $1 million, opportunities are available for nearly any budget. "We have a diverse mix of buyers from the United States and Canada, as well as high-end Mexican nationals, and people from Germany, Italy and France," Quigley remarks. Fully furnished Wow Suites combine local and natural materials with the best of contemporary Mexican interior design, using unique, custom-made objects in every home. La Amada also has an Airbnb/VRBO-friendly rental management program for part-time owners.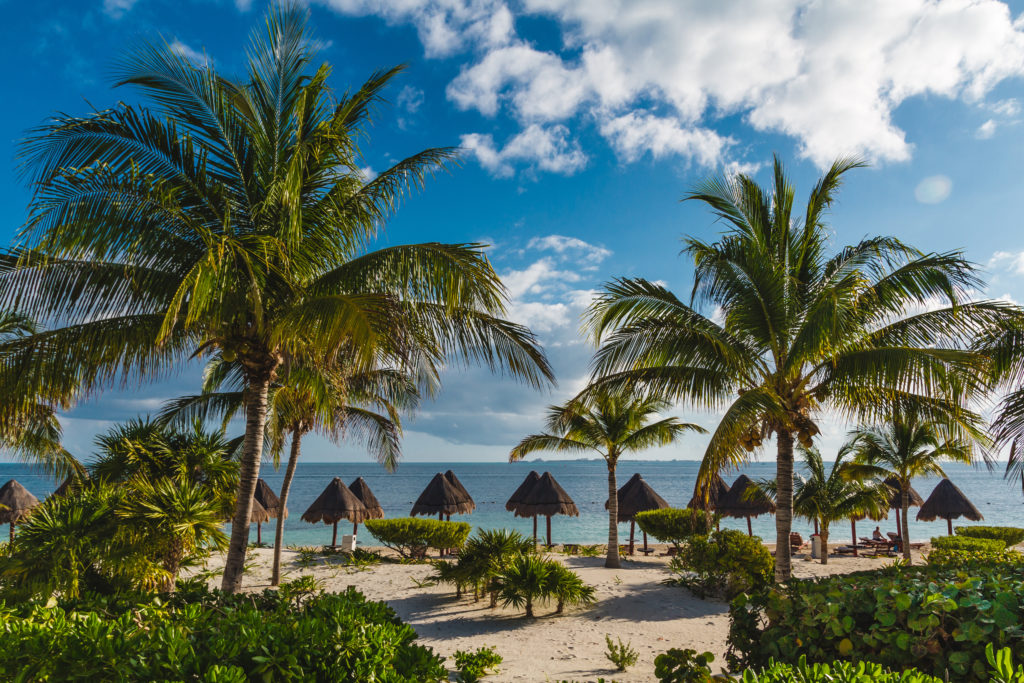 Comprised of eight mid-rise buildings, infinity swimming pools and tropical gardens, the expansive beachside setting never feels crowded, according to Quigley. A $6 million infusion will provide a new 23,000-square-foot beach club, marketplace cafe, residents' lounge, kids' club and health club, enhancing the existing features, such as a Greg Norman signature golf course, tennis and paddle tennis courts, rooftop pools, a gym, 24-hour security and on-site concierge.
Quigley recently relocated to La Amada from Dallas and summed up her positive impressions about the setting. "I absolutely love it, and I truly feel like I am living in paradise," she states. "The beach is incredible to walk along and to watch the sunrise or sunset. There is a bike path to the golf course, a nature reserve with monkeys, and a lagoon that has become a destination for fly fishers, yet we are only 15 minutes away from a high-rise, urban lifestyle with an outdoor mall, movie theater, restaurants and even a nightclub. At the end of the day, we can come back here to all the natural beauty and peace of La Amada."
Learn more about La Amada here.
Like what you see? Get it first with a subscription to ASPIRE DESIGN AND HOME magazine.