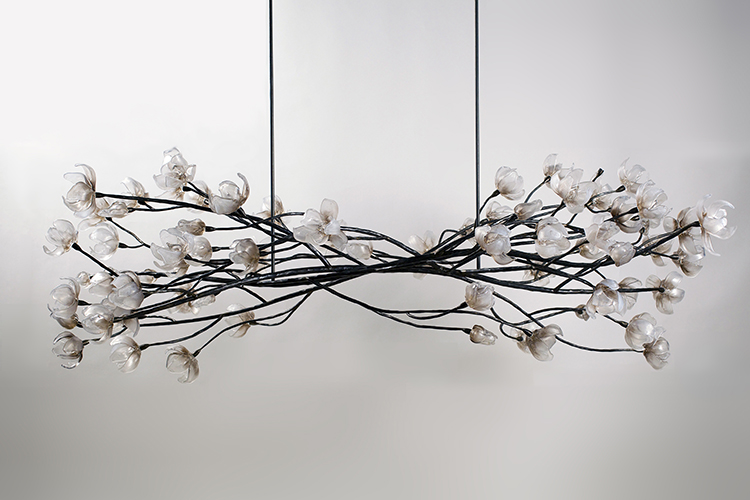 This 7.5 x 4.5 chandelier is lit externally to emphasize the natural simplicity of the form. It is made of 75 magnolia blossoms in alabaster, in various stages of opening, on a hand-forged steel structure. Each design is unique and customized for the space.
Keep an eye on our LookBook, to stay up to date on all the products and art that ASPIRE loves.
Like what you see? Get it first with a subscription to ASPIRE DESIGN AND HOME magazine.