This GTM Architects-designed mudroom offers several fun and functional elements including wall paneling, cement tile flooring, and a bench with storage underneath. Photo by Stacy Zarin Goldberg.
While a mudroom may not be the first room you think of when designing a new custom home, it's often the first space you see when entering a side or back door. Jessica Wachtel of GTM Architects offers nine tips for making a magnificent mudroom and shares some recent designs in two custom homes by GTM Architects.

Additional storage behind closed doors creates a neat and organized mudroom in a GTM Architects' custom home. Photo by Stacy Zarin Goldberg.
1. Keep it light and bright
2. Consider a color combination like black and white to make a standout statement
3. Think about adding pattern in the floor with graphic cement tiles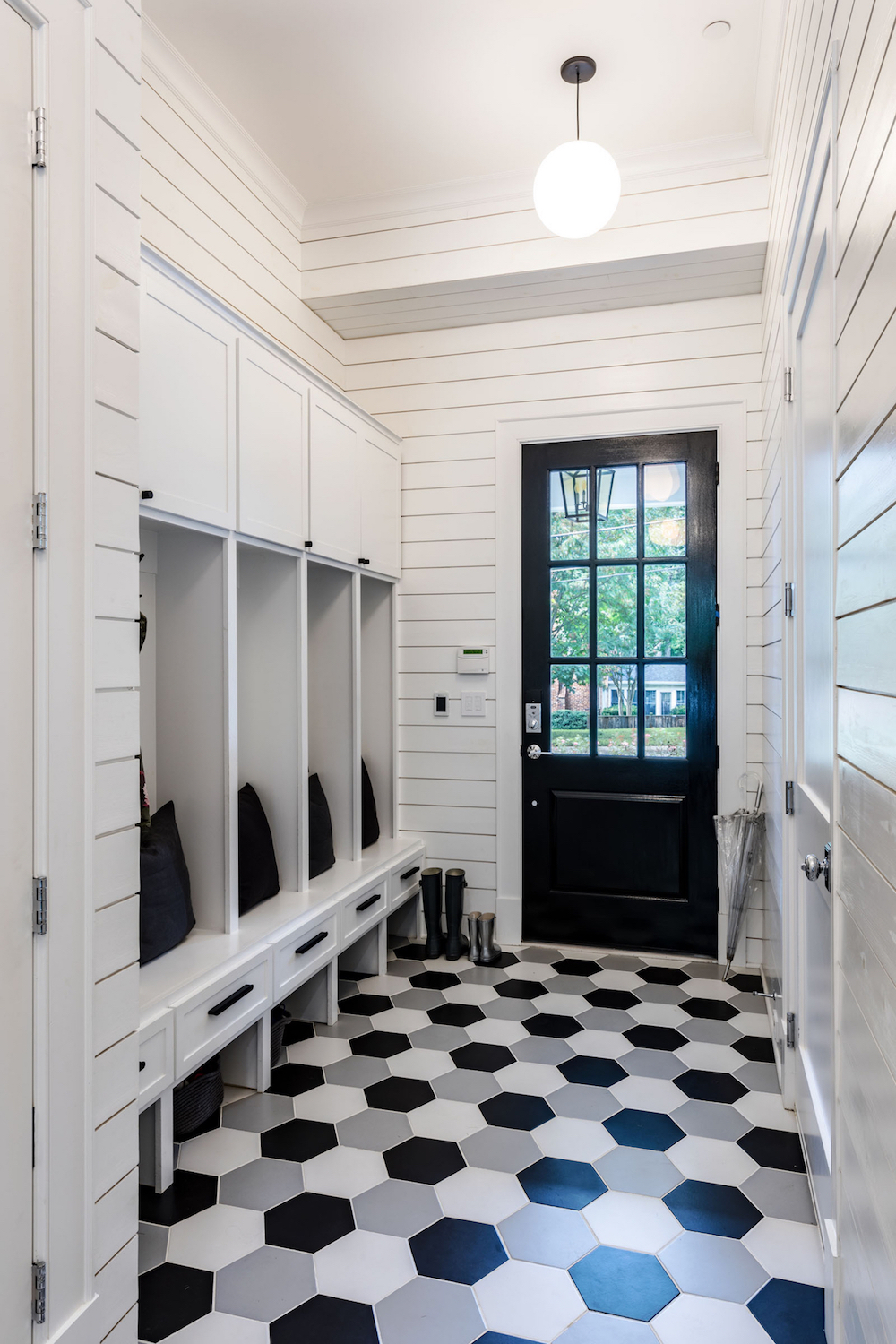 Patterned floor tiles and a coordinating door color add interest and personality to this mudroom in a GTM Architects' custom home. Photo by Chris Mills.
4. Incorporate texture and durability with wall treatments, such as shiplap or wainscoting
5. Go bold with a statement wall color
6. Make organization a priority by installing cubbies, hooks and wall cabinets

A spot designated for every family member makes a multifaceted mudroom in this GTM Architects-designed space. Photo by Chris Mills.
7. Find baskets for extra storage
8. Maintain order by having a spot for each family member, including pets
9. Have fun with this space and add your personality
Like what you see? Get it first with a subscription to ASPIRE DESIGN AND HOME Magazine.