Boca do Lobo presents a curated selection of Private Collection to surprise someone special with a refined taste. Enhancing treasures inside and out, the sophisticated gifts in a smaller-scale with striking design have been the pinnacle of luxury.
Handcrafted in Portugal, these contemporary safe products are made from the finest materials and with the most exquisite techniques. From the surreal Dali Watchwinder, to the glamorous yet elegant Filigree jewelry case, you can curb the desire for quality, design, legacy, and exclusivity of those who really appreciate the best things in life.
The finest and over-the-top presents are ready to be wrapped with a bow with a superlative style.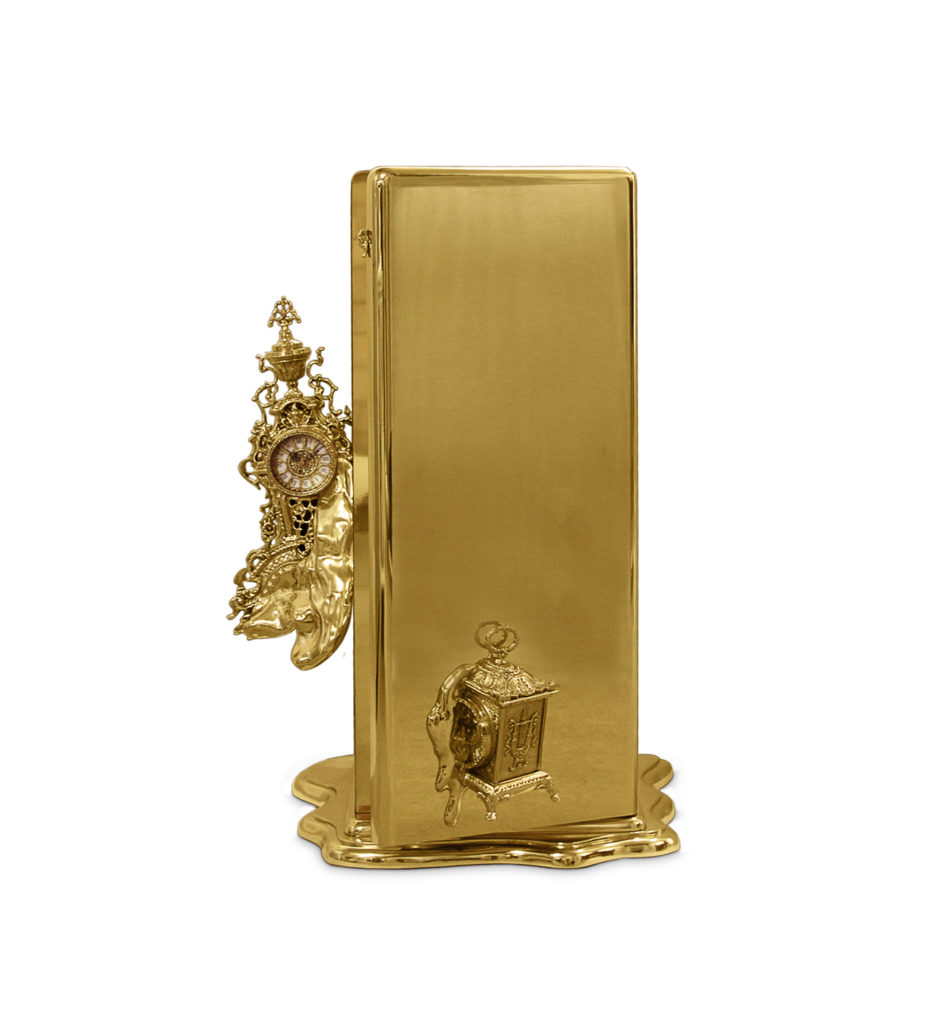 Dali Watch Winder | To keep safe the most precious watches, Dali watch winder is the best gift to offer. Inspired by the surrealistic movement, it creates the safest and most resisting place to all the liquid modernity and volatility around us. This piece is made using the brass foundry technique. finished in brass and gold plating. It has six compartments to keep it well-organized and safe.
Filigree Jewelry Case | A tantalizing treat to impress a woman. This jewelry case is made of filigree, the most delicate technique to work precious metals and used to conceive the most enchanting pieces of jewelry in the world. Tiny beads or twisted threads of gold and silver are painstakingly assembled by the hands of skillful jewelers to create the most beautiful artistic motifs. The true celebration of hyper refinement and luxury indicated to keep safe the perfect jewelry.
MILLIONAIRE Jewelry Case | Influenced by the California Gold Rush and the "Forty-niner's", the Millionaire was designed and built to make an impression and deliver an unmatched experience. It's empowering opening handle draws inspiration from Portuguese history, and the era of maritime discoveries, resembling a vessel ship's wheel. It integrates watch winders and its made with polished brass and nickel plated details. An iconic and contemporary piece handmade with the highest standards.
Symphony Cigar Humidor | The perfect luxury gift for people which appreciate the finest cigars and this humidor is the best place to keep them, the constant humidity provides the best conditions.
Symphony is lined in brass pipes because it is always a pleasant experience to smoke a fine cigar while enjoying good music.
Like what you see? Get it first with a subscription to ASPIRE DESIGN AND HOME magazine.