VICENTE WOLF | For over four decades Vicente Wolf has fostered the global development of his brand intermingling his many creative endeavors: interior design, photography, art collection and international travel. From the spacious light-filled loft in New York City where his company and showroom, VW Home, are headquartered, Wolf and his team at Vicente Wolf Associates build on his passion for design, maintaining an impressive portfolio that spans multinational conglomerates and private homes to hotels and restaurants across the globe.
---
Rising Star | "Sure, this Rising Star door is made for yachts. Yet, as designers we are constantly seeking to achieve the unexpected; challenge the use of materials within our work. Consider that this door brings a sense of humor and a nautical element to an interior. I've used it as an entry to the children's lower level playroom – and it worked fantastically."
---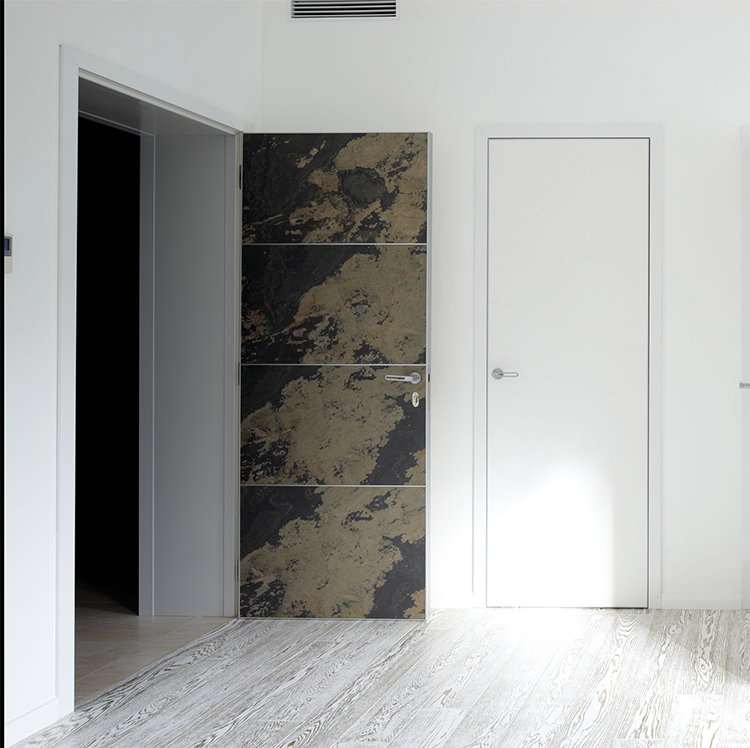 Bluestone Veneer | "I adore this door with stone inserts. The textures of the stone exude a weighty quality that is superb in a marbled master bath. This stone-clad door would add visual interest to a front entry as well."
---
Ray Double Entry | "A fabulous door! Made of walnut with inlaid brass, this door is the ultimate in elegance. Referencing the spirit of the Art-Deco movement, it is exceptional yet simple at the same time."
---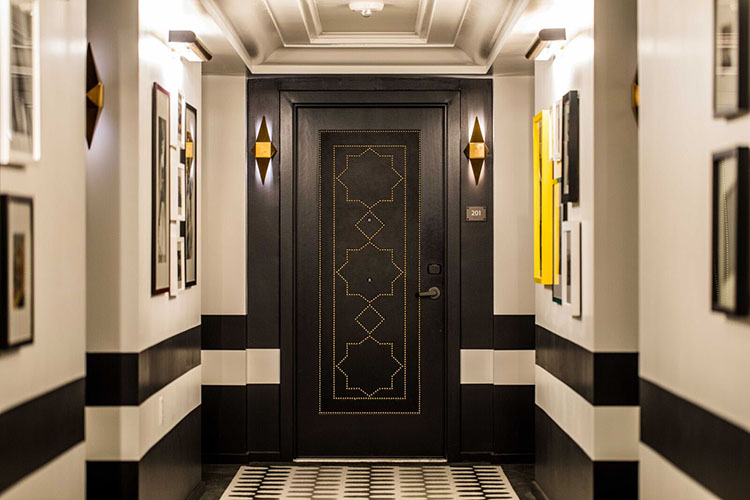 Stitched Leather | "Ideal for commercial as well as residential projects, this stitched leather door with brass nail head detailing is as timeless as it is appealing. They work great in libraries with a dark rich tone or in lighter colored spaces, such as a master bedroom."
Like what you see? Get it first with a subscription to ASPIRE DESIGN AND HOME magazine.