From the ASPIRE DESIGN AND HOME magazine winter issue, here are 5 one-of-a-kind sofas to add interest to your home or office.
Bridal Rug Settee | Perfectly imperfect, Wisteria's bridal rug settee redefines the term "bold." A 19th-century design, this settee is upholstered with an eye-catching dhurrie rug pattern that is known as a symbol of unity, called Panja.
Amelia Sofa covered in Amber Coast Colorway | Amelia owes its easy-going aesthetic to a stripped-back profile and slender frame. Minimalism doesn't compromise its exquisite comfort: the clean, slipcovered lines give way to subtle yet squishy feather-filled (or vegan poly-filled) seat cushions. The perfect sofa for entertaining guests — and for unwinding once they leave.
Zeus | Designer Emilie Lemardeley works on themes such as Greek mythology, old movies and Etruscan jewelry for her pieces. One of her latest designs, Zeus is a winged lined grey couch, wooden feet with bronze patina that is sure to capture attention in any room. Handmade in France.
Heartbeat | Designed by Karim Rashid Nienkämper, the internationally recognized designer and manufacturer of fine office furniture based in Toronto, Canada, Heartbeat addresses the social alienation that contract design can often impose on public spaces. Heartbeat possesses an indestructible rigid foam construction with a highly resistant flexible foam cover by Unika Vaev called ZOOM. The sofa sections are dowelled together with wood and steel to ensure solid construction. Optional magnetic connections provide additional flexibility, reconfiguration and ease of assembly.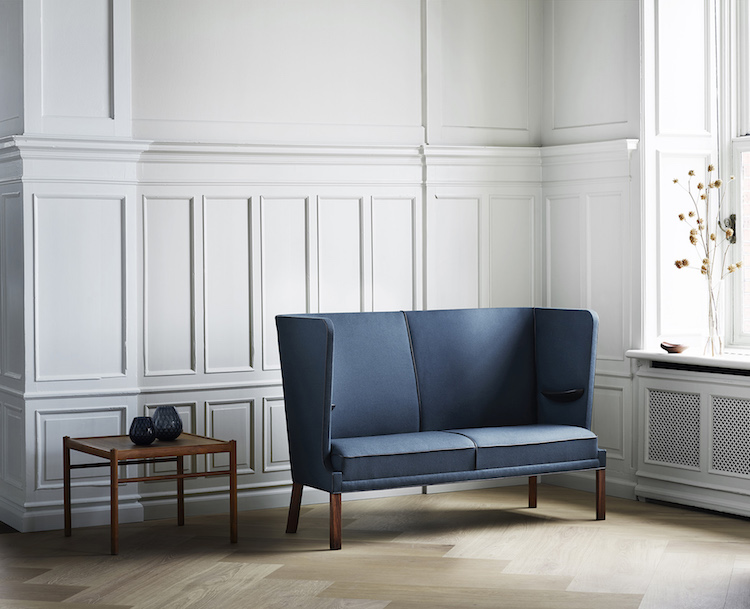 Coupé Sofa | From Carl Hansen & Son, this sofa's ingenious design is a continuation of the highly detailed 1930 Heritage Chair and the simple 1954 Signature Chair, which was to be Henningsen's last design. Like the two lounge chairs, the Coupé Sofa is characterized by an organic and soft form, a refined and personal expression, and an exceptional understanding of the materials.
For more sofas, take a look back at some of our former ASPIRE Archetype's favorite couch picks here.
Like what you see? Get it first with a subscription to ASPIRE DESIGN AND HOME Magazine.