We checked in with the team at Mitchell Hill after they attended some of the largest furniture markets in the world. Here's what they found on their travels:
The saying, "April showers bring May flowers" can be said to be true outside of just meteorology. Just last week we were at High Point Market in North Carolina only to be packing up again for the 58th edition of Salone del Mobile!
You can imagine after discovering over 2000 products, from lighting to flooring and everything in between, we were on a design overdose (the best kind!).
Because Mitchell Hill is part design firm, part retailers, we have developed a discerning eye for beautiful one-of-a-kind statement pieces, and "best sellers" where both fashion and function are taken into account. As a retail store, we always need to find a balance, making sure to pepper in personality, while offering classics.
Below are our top 5 design musts:
Ode 1647 chandelier by Jacco Maris. Inspired by the chic chandeliers of the early 17th century, this updated version used unique materials including braided metal, creating a new modern language of form.
We fell in love with the Tadao collection by FORMA and CEMENTO and plans are to be a distributor for them in our new space in Charleston! Forma and Cemento made the collection entirely of cement, with a minimalist approach.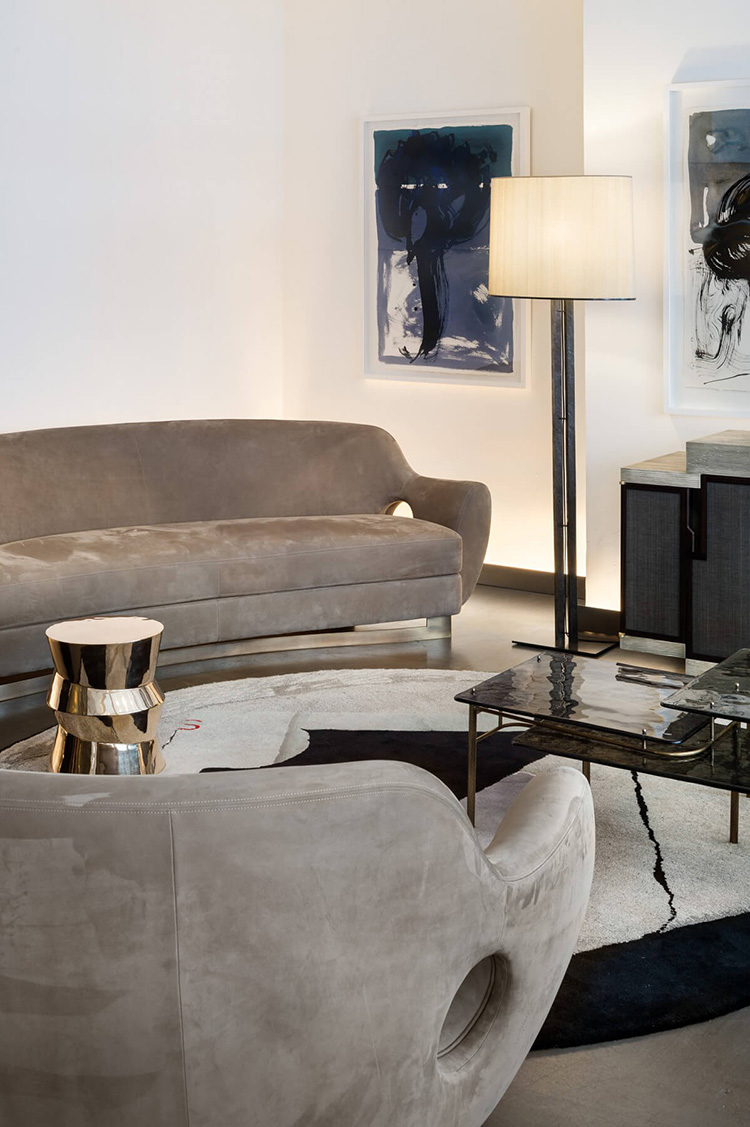 Salone is where art meets furniture. This funky Gumi sofa from French firm Bruno Moinard Editions exhibited their beautiful collection at the iconic Museo Bagatti Valsecchi.
A colorful vignette inside Gucci at Salone, where Spring colors bring together elements both old and new. For this debut, Gucci created an apartment filled with their signature fabrics and their houseware collection. Creative director Alessandro Michele imagined the space. It was a huge success and breakthrough where design, fashion, and art collide.
"Interlude" by APPARATUS, reminded us of an old concert hall, a gathering place for creatives. We love the hand-touch shown in the furnishings under the creative direction of Gabriel Hendifar. He recreates these universes that really help tell a narrative about his vision.
---
Mitchell Hill is a Charleston-based design house that focuses on creating stylish, of-the-moment interiors that are executed with a refined perennial sensibility. Founded by Michael Mitchell and Tyler Hill, Mitchell Hill has been nationally recognized for their shared love of a traditional-modern mix.
Like what you see? Get it first with a subscription to ASPIRE DESIGN AND HOME magazine.