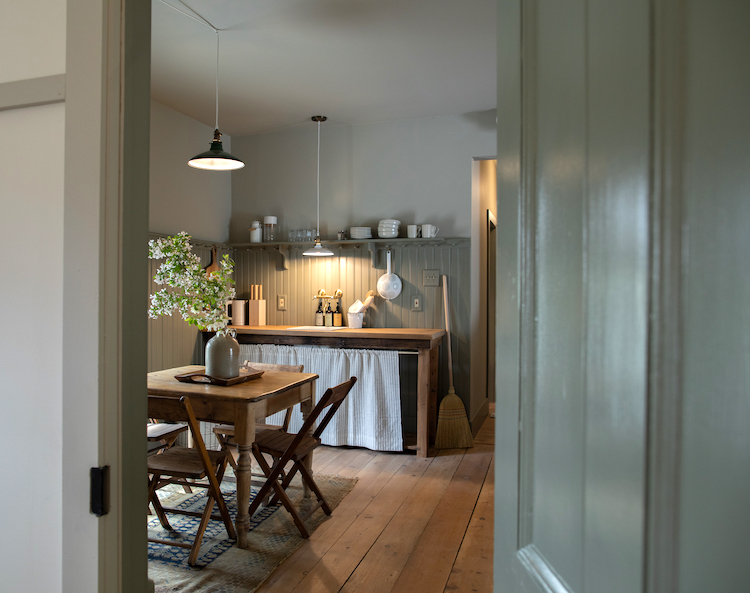 The Chicago-based couple Doug Doetsch and Susan Manning dreamed of a quiet retirement in the Catskills, where they would plant a small orchard and make batches of apple cider, as Doetsch's ancestors once did. But as Doetsch began to sow the seeds of his project, a drive for sustainable design made his retirement hobby morph into a large-scale business in Callicoon. The result? Seminary Hill, which includes a hotel, tasting room and restaurant.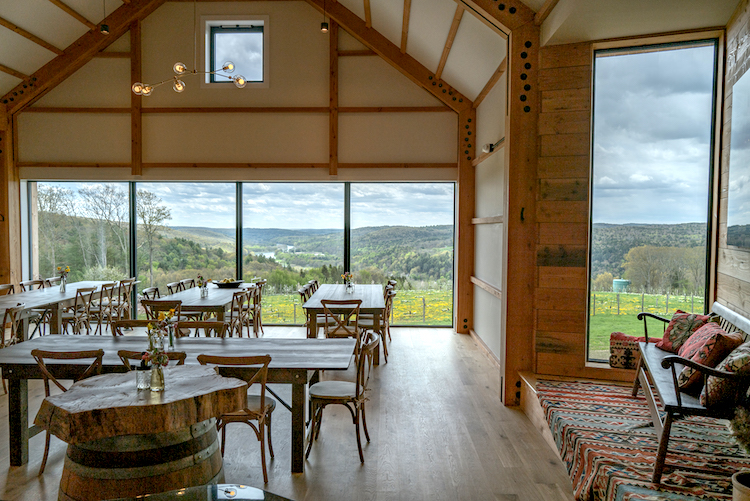 Doetsch wanted to elevate every aspect of the cider process while making it eco-friendly and refined. The 1,500 varieties of apples and pears are grown without herbicides and pesticides. The glass-fronted cidery is a streamlined version of a barn, designed by James Hartford of River Architects and constructed by Baxter. It's the first Passive House cidery, meaning it consumes minimal energy for heating and cooling thanks to solar panels and insulation. The tasting room was finished with larch wood reclaimed from the underwater pilings of the original Tappan Zee Bridge.
The hotel aspect of Doetsch's project offered a different set of design challenges. The couple purchased two old buildings near the cidery dating back to the 1890s; one served as the town hospital and the other was a medical office building, and they became the Boarding Houses at Seminary Hill. Most of the original features had been stripped away and replaced with linoleum floors and dropped ceilings. The duo hired Anna Aberg and Tom Roberts of local design firm Homestedt to spearhead a thoughtful renovation, which had to adhere to the local Historical Preservation Society restoration rules.
The eight-apartment, 17-room hotel is based on the idea of a traditional boarding house, when farms would rent out rooms and give guests access to communal cooking spaces. The rooms have simple kitchenettes, or guests can head to the parlor kitchen to make a more complex meal on a rewired vintage Elmira stove. Aberg and Roberts were inspired by Shaker style, so the design embraces simplicity and functionality. Instead of closets, rows of pegs line the walls. The addition of beadboard and shiplap is historically accurate. Elsewhere in the hotel, Aberg and Roberts kept the décor simple, using framed prints from a 1905 book, "The Apples of New York," and beds are dressed in natural linens from a woman-owned and run factory in Lithuania. More patina was added with vintage sofas and rugs, which are "Great for charm and sustainability," notes Aberg.
Photography by Peter Crosby.
Like what you see? Get it first with a subscription to aspire design and home magazine.